PACKAGING: This liquid soap is delivered in a reusable aluminum bottle. Once empty, you can order a refill (700 ml) to refill it again.
USE: for daily use, for body, face and hair. After use on the hair, we strongly recommend the use of "Le Soyeux" hair conditioner.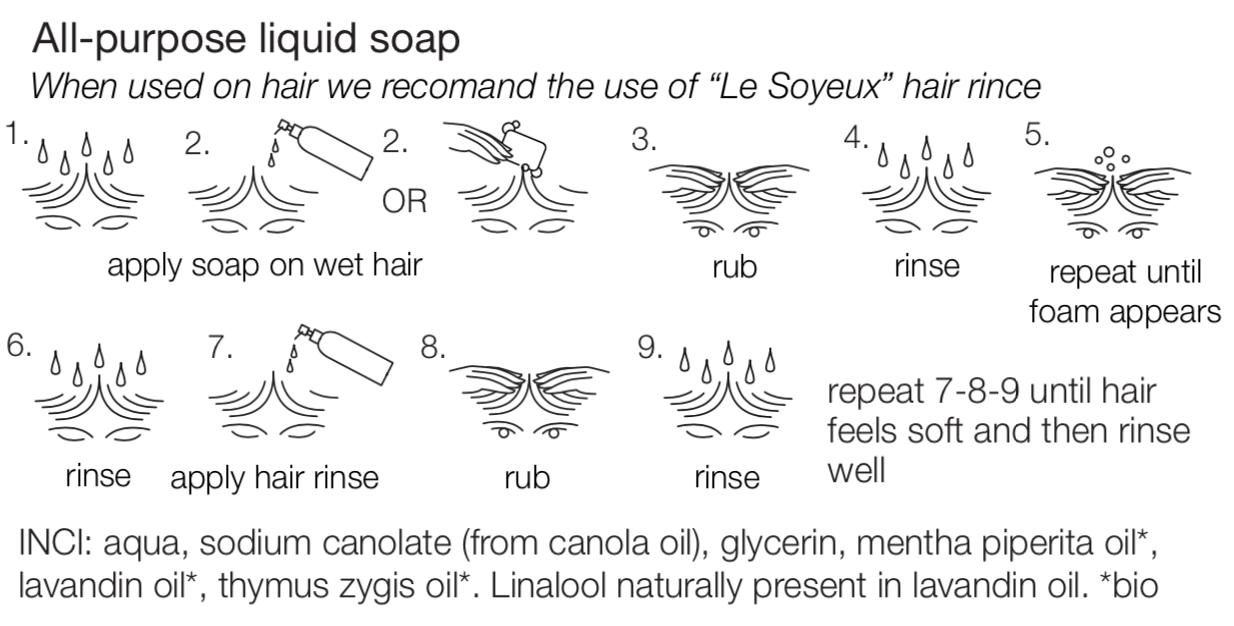 INGREDIENTS: rapeseed oil, essential oils of mint*, lavender* and thyme*, water.
*organic
INCI: aqua, sodium canolate (from canola oil), glycerin, mentha piperita oil*, lavandin oil*, thymus zygis oil*. Linalool naturally present in lavandin oil. *bio
INCI: aqua, sodium canolate (from canola oil), glycerin, mentha piperita oil*, lavandin oil*, thymus zygis oil*. Linalool naturally present in lavandin oil. *bio
No reviews yet
Leave a review